Greg

Gender:
Male
Age:
20
Height:
172 cm / 5' 10"
Weight:
91 kg / 200 lbs
Home:

Camarillo, California

Favorite Sport:
All
Strengths:
Instruction, Coaching
Biography
Edit
Greg is here to help you! He appears in every event to offer you a helping hand with instruction on how to play the game and succeed. If you follow his instructions carefully - you will no doubt achieve true champion status!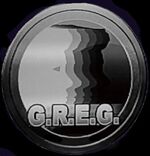 Greg is the pale teacher from Sports Champions' tutorials and hints. He's also a bonus avatar unlocked for player use after all tutorials have been completed.
Ad blocker interference detected!
Wikia is a free-to-use site that makes money from advertising. We have a modified experience for viewers using ad blockers

Wikia is not accessible if you've made further modifications. Remove the custom ad blocker rule(s) and the page will load as expected.